Thought I'd get you guys' attention this way
pix first, blah later...
Hagström Select Ultra Swede 'Nordic Blonde'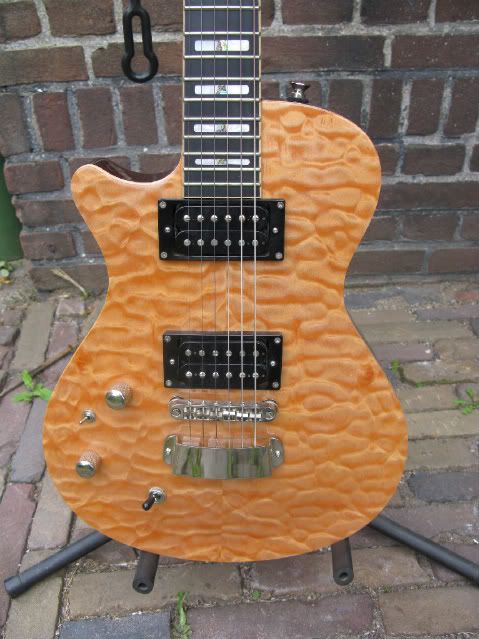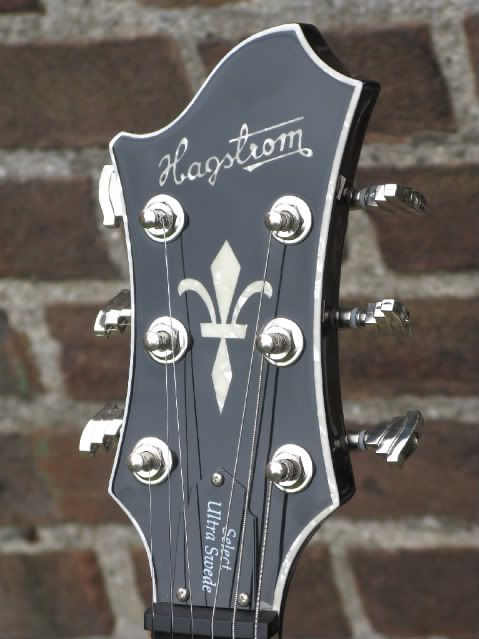 The pups are splittable which is nice, not too impressed with these and I might have them changed for SD P.rails. Under the tailpiece there's a piece of perspex or plex-glass, I don't expect that to be on there too long as I think it doesn't really help with sustain and overall tone. Suggestions? Maybe have an aluminium (or alluminum for our US friends?) strip cut or have the strip disappear all together and 'bolt' the tailpiece straight to the body? Let me drink from your pool, nay your oasis of wisdom...