Thought I'd say hi. Here's my current (small) guitar family:
First up is my main guitar, It's a Gary Rossington Signature Les Paul. I got her in 2004, and she's one of only four lefty Rossingtons made. I've modified her by installing mostly 50s original parts, including PAFs. She's a one-in-a-million guitar, and a keeper, for sure.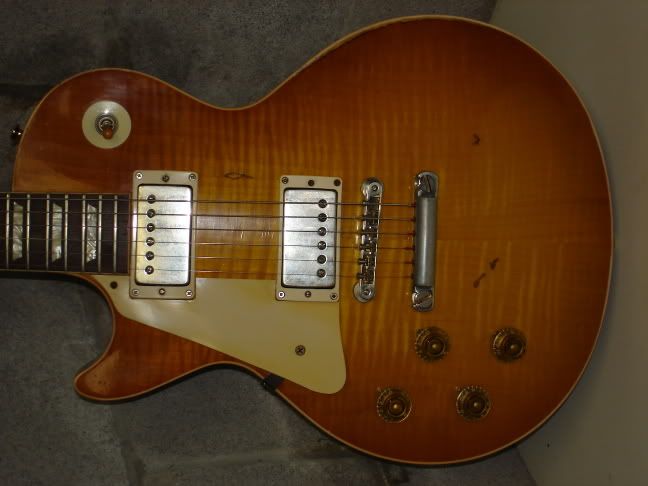 The Marshall is my current gigging amp. The brown Fender Deluxe, and blonde Tremolux are gone.