What we have here is a Hohner L59 Pro
Mahogany(it's heavy) with maple flamed cap, in cherry sunburst(pics don't do it justice
It's got an EMG60 in the bridge and 81 in the neck, great combination.
The previous owner put a Gibson logo on the headstock, though it's just a sticker it looks quite convincing up to a couple of feet away.
It's in almost perfect condition for an 80s guitar, just a few scratches in the clear, the finish is very robust.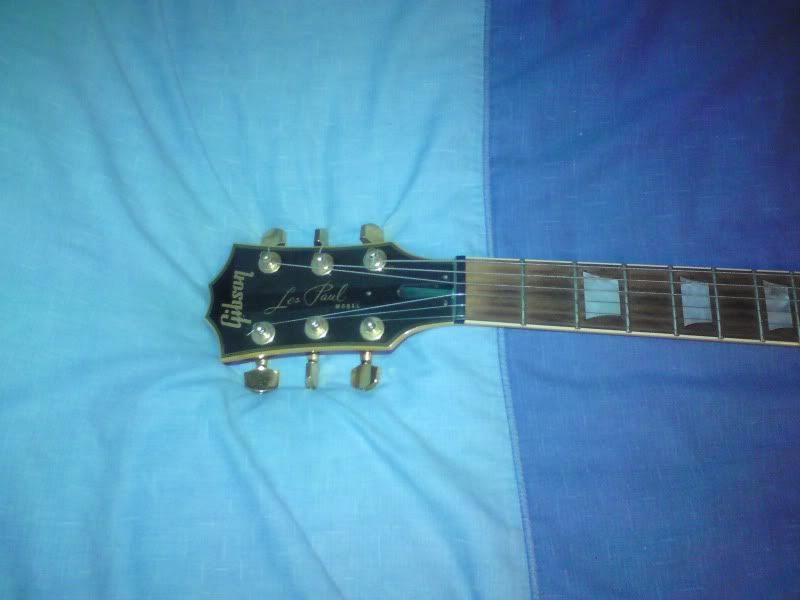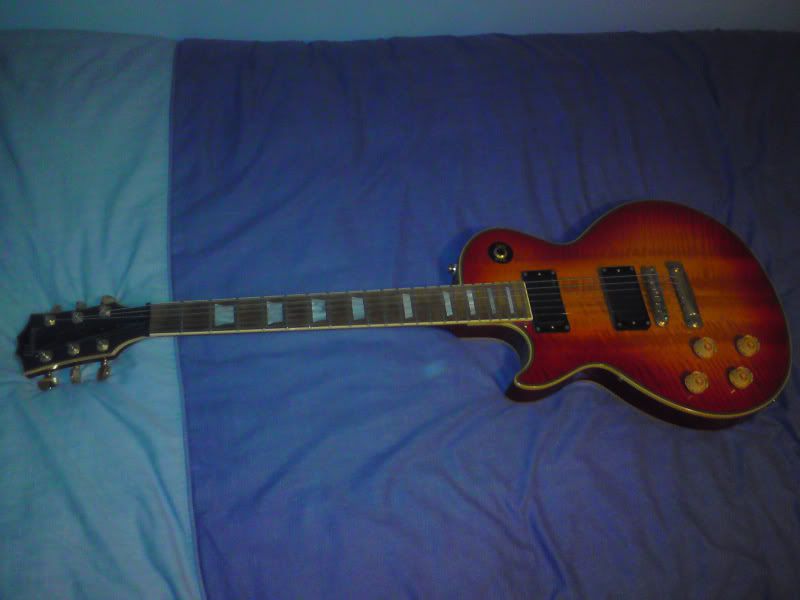 The last one I saw of these went for £360 and didn't have the EMGs...so you will be getting a bargain with this. Only selling because I prefer floyd rose these days
I want £250/300E/$425 plus actual shipping
...but make me an offer.