For sale is my LIKE NEW LEFT-HANDED '07 Fender American Standard Strat ... also comes with a deluxe Fender HARD CASE; also comes with LOTS of extras... see below. I got the guitar back in April as a gift, and now I'm trying to make some money to save up for an engagement ring
) ... I REALLY don't want to get rid of this guitar, as she plays beautifully and looks gorgeous, but I will undoubtedly get another strat in the future.
It's in MINTY condition, with only a couple dings on the body bottom of the body; near the strap button. You can't even see them unless you've turned it over and are looking up close...
New features I installed:
white pearloid pickguard
Dunlop strap locks
ALL of the original parts come with it, including the deluxe Fender HARD CASE, the original white pickguard, whammy bar, new pickup covers (chrome... I just never got around to installing them), Fender guitar strap and instrument cable, some picks, truss rods, Fender info tag, and a perfect setup which means it's ready to play!
I should also add that the neck on this guitar is BY FAR the smoothest, fastes, and best-playing neck I've EVER played on.... and I've played hundreds of other Fenders and other guitars... This neck freaking rocks; you will fall in love the minute you wrap your hand around it.
Pics are below, or you can click the following link to see the full album of strat pics (about 20+ pics, some w/ the original pickguard, some w/ the new pearloid pickguard):
FULL album of strat pics...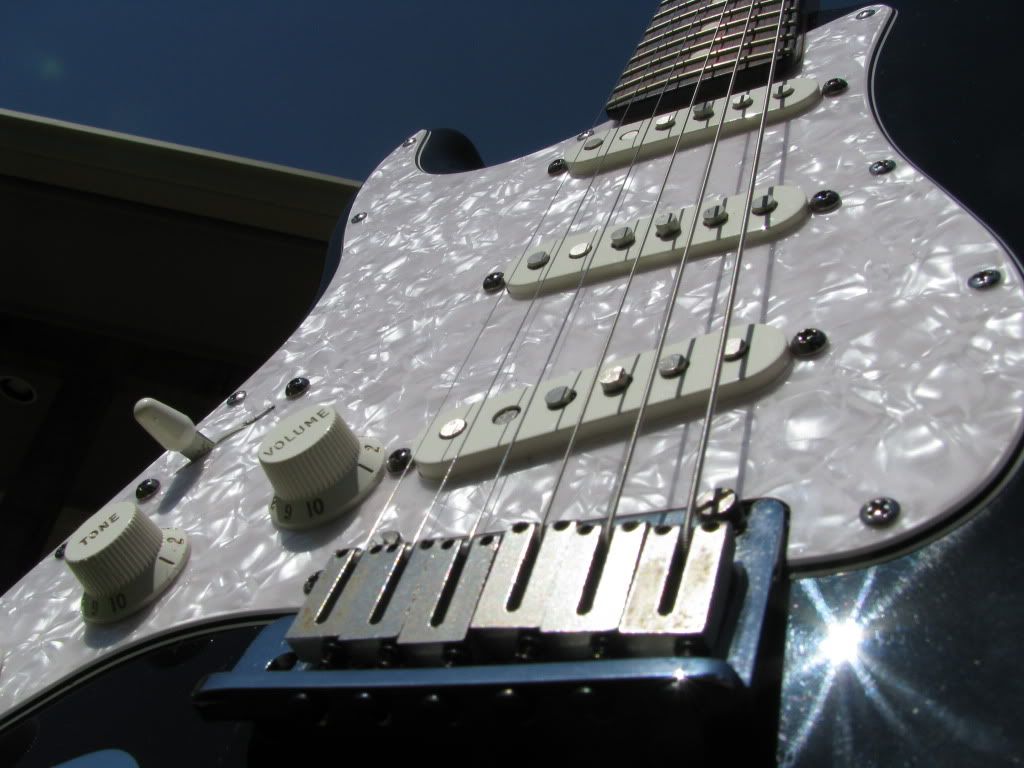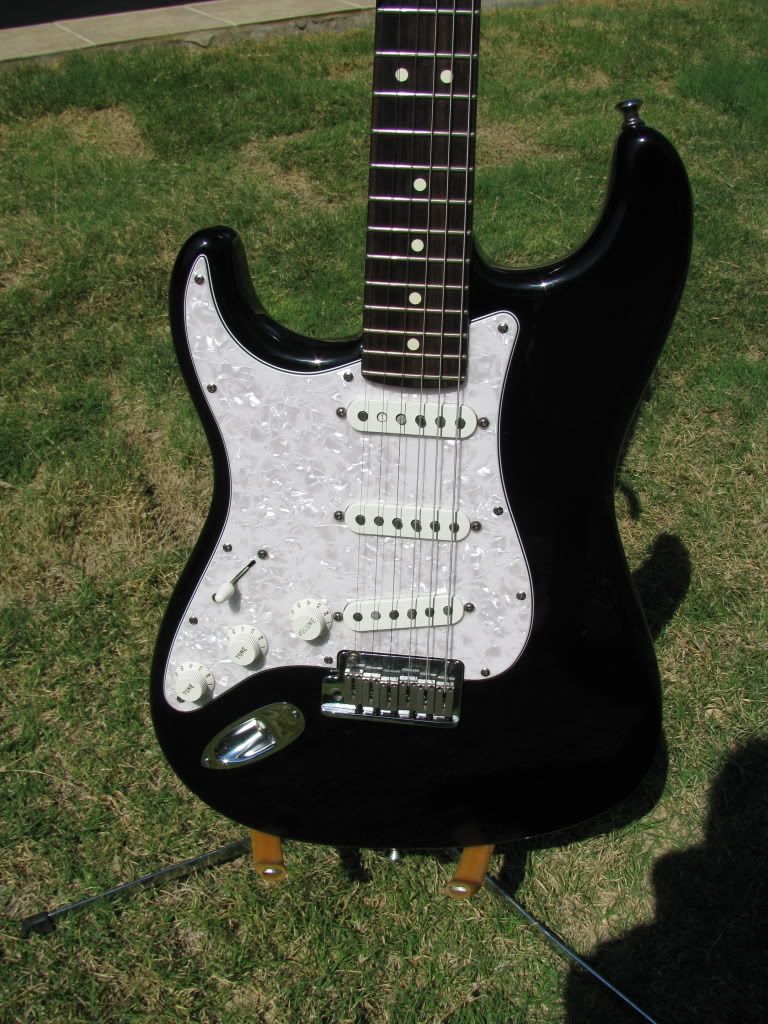 And with the plain white pickguard:
Asking price: $725 Or Best Offer, SHIPPED and PAYPAL'd
Let me know if you're interested (
MAKE ME AN OFFER
)...
You can either PM me, e-mail me at:
[email protected]
, or you can call me (Adam) at:
830-377-1860
For references, I'm gibson dreamer on Harmony Central and have made about 10 transactions on there (look me up). I'm also sooner.steamroll on EBay and have 100% feedback.
I'd love to sell it to a forumite on here!!